CATARINA FERNANDES BARREIRA
A native of Lisbon, Catarina Fernandes Barreira holds a PhD in Art Sciences from the University of Lisbon and, since 2011 has been a researcher in the Institute of Medieval Studies (IEM), Faculty of Social Sciences and Humanities- NOVA University of Lisbon, where, since January 2015, she has been coordinator of the Research Group Images, Texts and Representation.  Her doctoral research, undertaken as a fellow of the Foundation for Science and Technology (FCT), concerned the thematic analysis of gargoyles in gothic and late-gothic buildings in Portugal.  Later, courtesy of a post-doctoral fellowship also sponsored by FCT her work focussed on the illuminated manuscripts of Alcobaça in the fourteenth and fifteenth centuries, in a project completed in July 2017.  Presently she is conducting investigations into the illuminated liturgical codices produced in the scriptorium of Alcobaça between the end of the twelfth and the sixteenth centuries premised on contexts of production, circulation and use(s).  She is Principal Investigator in the project Cistercian Horizons. Studying and characterizing a medieval scriptorium and its production. Alcobaça. Local identities and liturgical uniformity in dialogue, (ref. PTDC/ART-HIS/29522/2017) financed from National Funds by the FCT.  She is also a team member in the project, Promoción artística y cultura cortesana en Castilla durante los reinados de Juan II y Enrique IV (1405-1474)" hosted by the University of Cantábria (ref: HAR2017-82170-P), a member of the Centre for the Study of Religious History (Catholic University of Portugal) and, since 2011, visiting adjunct professor in the Superior School of Education and Social Sciences, IPL.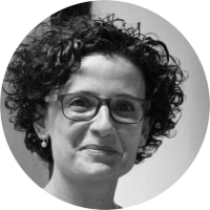 CATARINA FERNANDES BARREIRA
(PI)
CONCEIÇÃO CASANOVA
Maria da Conceição Lopes Casanova with a long experience in leading conservation and restoration teams, supervising research projects and MS and PhD students, in the area of conservation and restoration of book and works of art on paper, is recognized by the prizes awards and several publications. She got a PhD in Conservation and Restoration / Theory, History and Techniques from the Sciences and Technology Faculty, Universidade Nova de Lisboa, plus a post-graduation in Conservation Studies from the Camberwell College of Arts, London University and an Art History Degree from Humanities Faculty, Universidade do Porto. She was consultant in institutions such as Calouste Gulbenkian Foundation and Direcção Geral dos Monumentos Nacionais, director of the Conservation & Restoration Departments of  Biblioteca Nacional de Lisboa (1989-1998), the Arquivos Nacionais / Torre do Tombo (1999- 2004) and the Instituto de Investigação Científica Tropical (2005-2015); and researcher, since 2012, in this institution, plus the Museums of the Universidade de Lisboa. Currently, she is an assistant professor and vice-president of the Ph.D. Doctoral Programme in the Conservation and Restoration of Cultural Heritage, as well as member of the Executive Board of the Conservation & Restoration Department of Sciences and Technology Faculty of Universidade Nova de Lisboa.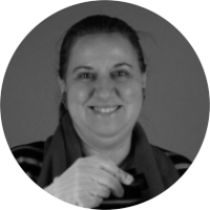 CONCEIÇÃO CASANOVA
(Co-PI)